Supercharging


subscription growth
We help publishers systematically grow subscriptions.
Engage and accelerate your readers from unknown visitors to
advocates with Framewürk. We augment your existing systems,
tools and workflows with a proven mix of technology and service,
delivering deep personalisation at scale to supercharge

subscription growth.
Get in touch
Delivering deep

personalisation
Every day, Framewürk powers thousands

of personalised reader experiences.
From delivering dynamic paywalls to personalised

marketing, we use data and automation to provide

a seamless, tailored experience for your readers.
Read case studies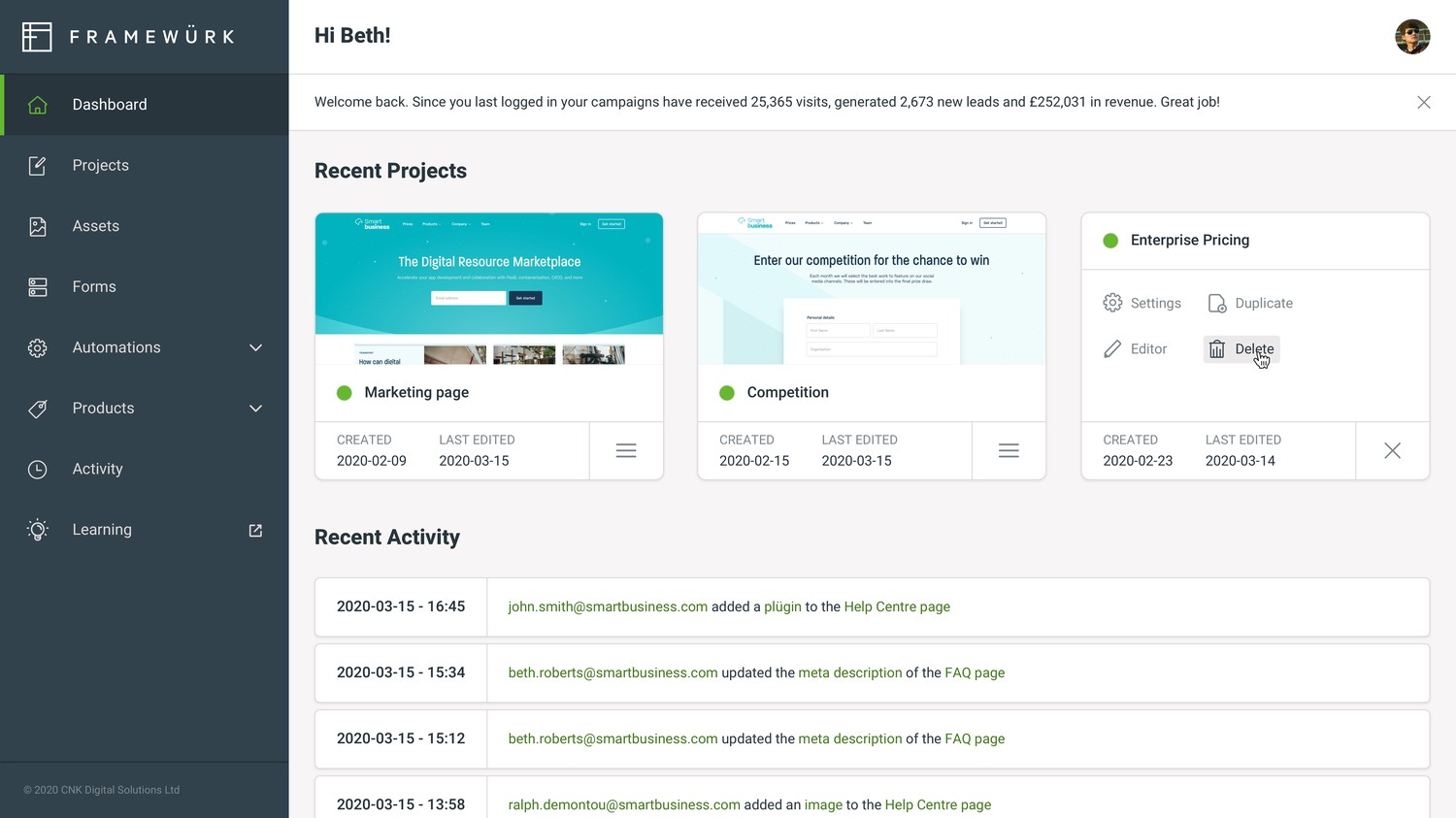 Framewürk in action


Explore how Framewürk delivers at every stage of the reader journey.